Maybe you are starting to write content for your blog/website. Or perhaps you're already writing and posting amazing articles, but not getting enough interaction and/or visibility. You're probably wondering how to write website content for SEO or how to SEO your existent articles.
We've all been told about the importance of content when you're trying to rank in search engines, but there are no official guidelines that tell you how to get your great articles stand out.
Here, we are going to help you with this… without getting too technical!
Are you ready for our top SEO content tips?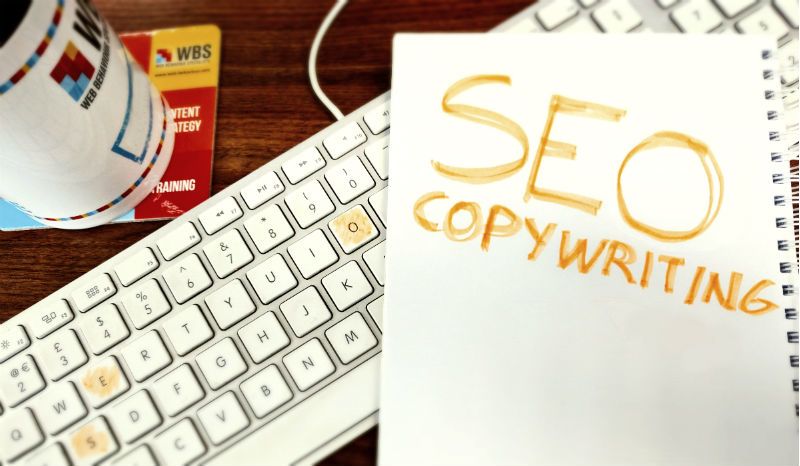 What is SEO content and why is it so important?
SEO content is basically content in a web page (mainly text but also videos, images, infographics…) optimised to make not only your audience, but also Google fall in love of it. SEO is split into two main sections, on-site (where content belongs) and off-site. They combine to make your SEO strategy.
Basically, every time a user sends a query to Google, its search algorithm works to understand the intent of the query. Then, it will display the most relevant results, in order of relevance, to the user.
Therefore, your already brilliant and relevant content will need to stand out from the crowd of other similar or related content for the targeted Keywords (KWs). This is where your SEO strategy can give you the edge.
SEO writing guidelines
These guidelines assume that you have defined your content strategy and you know your audience. Keeping this in mind, you are supposed to have chosen topics relevant to their search intention.
We also assume that you have done proper Keyword research to know how your target audience searches this topic and which Keywords are more aligned to the intent of the query. So, you will have a list of terms, sorted by topics, with estimated traffic and competence to choose from.
Perhaps you don't know it, but you have already started SEO copywriting.
It is time to use the KWs you have as a reference to develop your ideas and topics, and to write your article with the following SEO copywriting best practices.
Write for humans (but don't forget Google)
Keep your audience in mind, get to know them and give them rich and relevant quality content. Put yourself in your target's place and offer them you would like to have, in the way you would want to read it.
However, do not forget that search engines will be your secondary targets.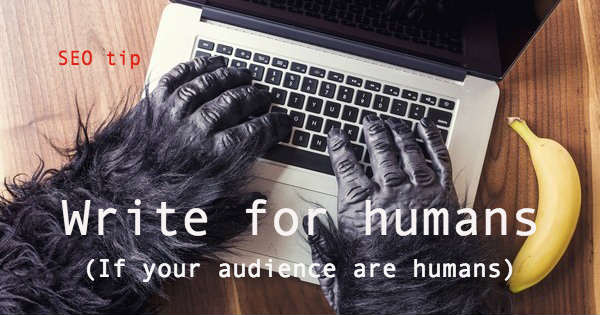 Tailor your tone and language to your audience
Use your reader's language, with words that sound familiar to them, but do not lose the consistency of your corporate speech. You would have a different approach when writing an article for an 18yo male that's looking for a specific pair of trainers than when writing for a 40yo businesswoman who is looking for legal terms. 
Do not be brief, be brave
Write this outstanding content and develop it as long as you have something interesting and relevant to say. So, despite the fact there is no minimum length, go in deep. However, you should know that longer content it is not always better.
Organise your content hierarchically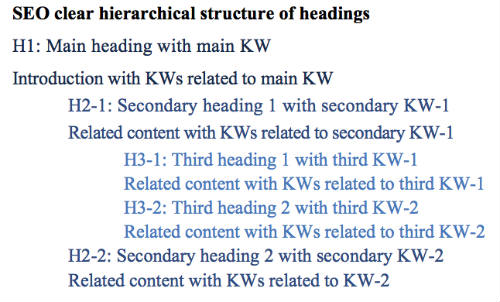 This tip could have been covered in the next one, but in my opinion it is something key that really worths to be highlighted.
Help Google to find and understand your content
You may want to make things easier for Google to find and understand you, although the Search Algorithm is being improved day by day.
Group your Keywords by topics and develop the content under the structure of headings.
Use H1,2,3… tags for the headings as we saw in the previous tip

Put the main keyword for the content in the most prominent places (H1, title and url).
Put the main secondary KWs for every sub heading in the right place (H2, H3…).

Use the Keywords in the content as long as it sounds natural.
Do not forget to label your images with some KWs so it can rank.
Be friendly with your Keywords
Write naturally and do not get obsessed with the Keywords you have. Keep in mind:
There is no ideal KW density, just be natural and do not stuff.
Avoid using all the keywords all over your page, respect your content structure.
There is no need to write all the Keywords exactly as you found them (despite the Yoast SEO plugin and its red alarm).
If a KW does not fit naturally in the text, consider splitting it, using synonyms… and even leaving it out.
Make it easy and nice to read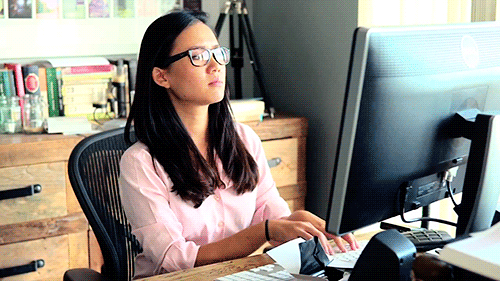 You will not want the user to bounce once they see your truly brilliant article just because it feels like a concrete block, instead of a friendly and attractive piece of knowledge. So, keeping in mind the type of user you want to reach, make it attractive by:
Again, write for humans (particularly if your audience are humans)
Highlight the main words or sentences with bolds ("strong" tag), colours ("mark" tag), etc.
Use bullet points to stand out if it is needed.
Use infographics, videos and charts to enrich your content and clarify points.
Keep clear paragraphs.
Write short sentences.
Use transition words such as "thus", "besides", "in addition"…
You could run a readability check as a guide, but do not over-optimise it, stay efficient.
Write compelling headlines
And keep your audience interested for the whole article. Be creative, brief, concise and use the main KWs for the related piece of content, if possible.
Call the users to action
Do encourage your readers to do whatever you want them to do, either if you want a lead, a purchase or simply a comment. Make it easy for them with a clear and epic CTA and the respective button, form, etc. Read more, call us, get to know us, download it, start selling….
 Title & description as your battering ram 
Title
Use your keyword to create a concise and accurate title that describes your content and takes your audience's attention. This helps the user to make the decision of clicking because title tag sends the strongest relevance signal to Google. Besides that, the title takes the most prominent place in the search results in order to grab your audience's attention.
Description
Use your Keywords, sell your content and inspire your audience to take action in. The description tag is not a ranking factor, but it influences the click through rate, which is a ranking signal. It is where you provide a concise summary of your webpage and call your audience to action.
Find more info about Title and Descriptions.
Beat your competitors
Google your main keywords, check the content from your main competitors and try to make it better. You may want to develop more in depth content, show the info more clearly, add your own pictures or charts, offer unique information or data…
Widen your content with links
Internal links help the users and Google find your content and offer to your audience a better experience.
Blog pages => either to other pages on your site (mainly) or to external websites, link to related and relevant content for further information and for references. It will help Google crawl and index your page.
Product/service categories => link to relevant product/service pages on your website.
Product/service pages => avoid linking unless it is to cross/up-sell products or services.
Place the links naturally among the text, using Keywords or synonyms if possible as the anchor.
E.G.
A pair of red trainers is what your outfit needs. Great.

A pair of red trainers is what your outfit needs. Click here to see. Poor.

A pair of red trainers is what your outfit needs. Click www.trainers.com. :Cry:
Be mobile, my friend
Google will soon implement their "mobile first" algorithm and for many sectors, traffic from mobile is higher than from desktop. For these reasons, today more than ever, we should take care of mobile users i.e. having a separate mobile strategy.
Keep the fold in mind, write a captivating introduction.
Focus more on images.
Optimise your images, infographics and charts. Keeping their size and design in mind, ensuring they're suitable for mobile screens.
Keep it short and compelling.
Write concise headlines.
Get your point across quickly.
Show bullet points.
Help the user scan your content by reading the first sentence of every paragraph.
Do not forget the summary.
Update & improve
Keep your content up to date, improve it if necessary, which will make your audience, and Google happy.
So, is this how to get content to rank?
To succeed in content marketing, offer fresh, unique and relevant content to your audience, but keep this content search engine and human optimised.
You will be telling Google that your content matches what users are looking for: your content is relevant. Relevance is a ranking sign for Google and this is great.
But there are more signs; another important one is the popularity among your targeted market. The more popular your content is, the higher the sign for Google to rank it will be. So, roughly, links from other websites that are relevant to yours, shares and engagement on Social Media, comments on your page, etc will tell Google that your relevant content is a unicorn among beautiful horses.
Juan Álvarez
0203 766 0853
Send Us an Email