[$1MM Savings Annually]
What you will learn from this case study:
Our approach for global companies: As most of our experience is comprised of working with global companies or companies trying to expand globally, you will learn how we approached the implementation and management of the digital strategy for a company focused on driving brand awareness and sales across multiple markets.
Main results: In this case study you will find the result brought by Global PPC strategy with centralised management and optimisation of SEM campaigns across 20 markets in Europe, North & South America, Australia, Russia and South Africa.
Actionable advice: You'll find actionable advice that will help your company take advantage of the digital tools available in order to increase sales and drive brand awareness.
[About Clearblue]
World's No 1 selling brand in home pregnancy & fertility tests
Procter & Gamble joint venture, pregnancy and fertility experts for over 30 years with global presence in over 40 countries across all continents.
Objective : Brand awareness & website engagement
Target audience: Women aged 18-35 for pregnancy and 25-40 for ovulation products
Digital: Global management of marketing activities
[The challenge]
Develop a global SEM strategy with simplified communication, quick decision-making, flexibility and making performance results visible
Global Strategy
Each of the 18 markets were responsible for their own planning, budgeting, execution & optimisation of PPC campaigns
Implementation
Campaign implementation was slow & inconsistent, and there was little exibility to make changes
Visibility on results
There was little visibility into spending and campaign results because of a lack of reporting and standard performance measurements.
Centralisation
Develop an agile search hub structure for implementing SEM campaigns quickly, efficiently & consistently across countries
[The solution]
Design of a centralised search hub structure for 18 countries
1. Design & Strategy
A centralised search hub structure was designed to enable simpler and faster communication between stakeholders, which also encouraged end-to-end process ownership. WBS designed the search strategy, developed the PPC campaigns, implemented the reporting and measured the results.
2. Implementation
Following a successful five-month pilot of the search hub in 3 countries, WBS rolled out the PPC strategy with centralised management and optimisation of SEM campaigns across 18 markets in Europe, North & South America, Australia, Russia and South Africa.
3. Reporting
Daily, weekly and monthly reports were developed to measure key performance indicators, such as the volume of traffic and its quality, click-through-rate (CTR), cost-per-click (CPC) and impression share. WBS also reports to the client quarterly on all results face-to-face.
[The results]
Global management of digital marketing activities
The centralised search hub proved to be a big success, with overall traffic increasing by 81% in the first 6 months. There was also double-digit growth in clicks in 13 of the 20 countries. The average CPC was reduced by more than 30%, generating savings in excess of $1 MM annually. In addition, CTR improved by 25%.
As a result of the success of the search hub, Clearblue has retained WBS to manage it globally and to expand it to include other initiatives such as YouTube and Facebook advertising.
Clearblue: The results exceeded all expectations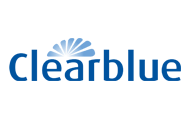 SPD commissioned WBS to develop a new global PPC strategy for Clearblue and to centralise the PPC activities for 18 countries into one hub. The results exceeded all expectations, driving great performance improvements, while substantially reducing costs. The WBS team has been very responsive and helpful at all times, proving to be real experts in their field. They are a lovely team to work with, which also helped us establish a strong, long-term relationship that feels like we are truly one team.
Elena Sava
Clearblue Global Digital Design Manager, SPD Swiss Precision Diagnostics GmbH
---