It's that time of the year again… when we analyse our marketing activities from the year gone by. How successful we've been and if we achieved our goals. It's also the time to plan or finalise our plans for 2018.
Have you accomplished everything you wanted to this year? Do you know what your priorities for the next year should be? Do you know what marketing tactics are making the biggest impact and getting the highest ROI?
When we plan our marketing strategy and activities for the next year, it is always a good idea to look into digital marketing trends to make sure that we are not missing out on any opportunities.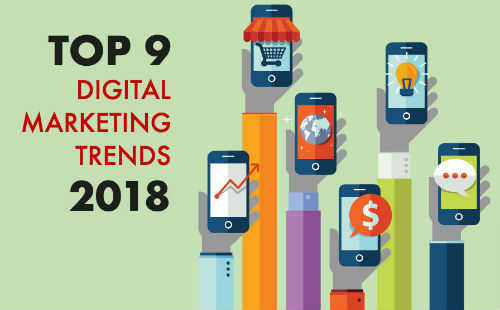 Big Data
Big data helps transform how the business interacts with its customers. The amount of data available can be overwhelming but if you understand how to collect and analyse Big Data, you will learn more about your prospects and customers and ultimately, improve your marketing efforts.
Thanks to Big Data technologies, the tremendous amount of data collected from social media, online purchases, mobile app downloads, etc. markers are able to make better predictions about customer behaviour, which allows for more customised content.
With big data marketers can be more targeted, spending less money on advertising to people who aren't likely to be interested in your products or services. For example, with proximity marketing, you can track where your potential clients are via their mobile phones and push offers/ads to them based on their location and/or interests.
Personalisation
Content personalisation has been common practice in marketing strategies in 2017 and there are no signs of it slowing down. In 2018, offering a personalised online experience will be vital as consumers demand more and more from brands.

Personalisation offers unique customer experiences based on their specific preferences, interests and behaviours. It is also proven to be much more effective than general marketing in terms of open rates, click-through-rates, conversions, etc. Personalisation could be a simple customised landing page for different campaigns, or it could be a fully personalised website experience.
2018 should definitely be a year to start with personalisation strategies, or if you are already taking advantage of it, to go even deeper.
Micro-moments
With more people making on the spot decisions than ever before, in 2018 we expect to see a significant rise in micro-moments. Customers turn to their mobile devices for advice and information on just about everything. Their expectations will only continue to rise so you not only need an approach to identify micro-moments, but also an integrated marketing strategy that ensures your brand shows up whenever your potential customers are looking for information or advice.
Mobile growth
It's no secret that the growth of mobile devices has been on marketers' radars for quite some time. A mobile first approach is becoming even more important in 2018 for several reasons, including:
Google announcing that it will be launching a mobile-first algorithm
micro-moments being driven by mobile, mobile-first websites will be pivotal in offering consumers instant information upon immediate request
rise in voice searches
Voice optimised content
With voice search already accounting for 20% of all searches, it's clearly set to grow and expand even more in 2018. New voice devices and technology make it easier for people to simply ask a question and get information from their devices. This allows for a more natural way to interact with machines using a conversational voice.
With this in mind, optimisation for voice searches is slightly different compared to traditional search. Check how to optimise your site for voice search.
Video advertising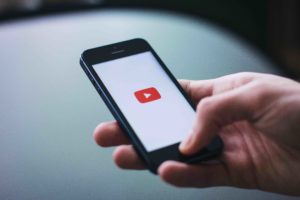 The demand for video is growing at an incredible rate. In 2017, 90% of user-shared content was video. With the audience viewing more video on a wider range of devices than ever before, for brands to stand out and build meaningful consumer or professional relationships, they must learn how to leverage video-based advertising across a range of channels to grab the attention of their target audience; be it 6 seconds or longer.
In 2018 video advertising will prove very fruitful for brands or businesses looking to market their products or services.
Chatbots
Chatbots are great example of marketing automation, which will continue to grow in 2018. Chatbots can deliver information in real time and are designed to support customer service teams.
 Many brands are already utilising simple ordering processes through chatbots, but next year we expect to see chatbots move into more industries with more complex transactions. This type of instant response is fast becoming a consumer expectation, so it might well be worth thinking about how to utilise this software.
Content
Content marketing is still somewhere near the top of the marketing pile. It's one of those trends that is not getting old. But what matters most is personalised and user-centric content. In 2018, we should still focus our content creation efforts on creating interesting content people actually want to engage with.
 Safety
If you haven't already done so, you should definitely implement an SSL certificate on your site in 2018. Not only can it make your website more secure, but it can also improve your rankings in search.
Are you ready for 2018?
0203 766 0853 Send Us an Email