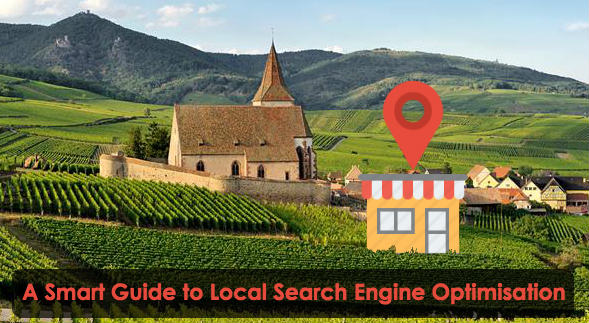 There are various ways to make a webpage or a business stand out in digital, and the main one could well be Search Engine Optimisation (SEO). But the way that it works is slightly different if we are either talking, for example, about a blog, an e-commerce, an international business, a local commerce…
Local business usually works in a determined area, then all their marketing efforts should be focused on targeting this area, either offline or online.
When it comes to being relevant for a local search and making a local business visible on Google, you may want to work on local Search Engine Optimisation. But…
What is LOCAL SEO?
Local SEO is all about positioning a local business for a local intended query in a search engine, not just a single webpage. Then, some of the general or global SEO strategies, tactics and tricks may be adapted to local searches as a response to the local focused algorithms from search engines.
This kind of search engine optimisation is essential for most local focused businesses and should be considered key in their digital marketing strategy. Why?
Because it's a great way to beat big companies with massive budgets on Google, when it comes to local or regionally intended queries.
Besides, Local SEO will definitely be a great way for local businesses to promote their products and services to a local customer the moment they look for them. And… Can you guess where most of these queries may come from? Yes, mobile devices.
How does local search work?
Let's explain it somewhat with an example.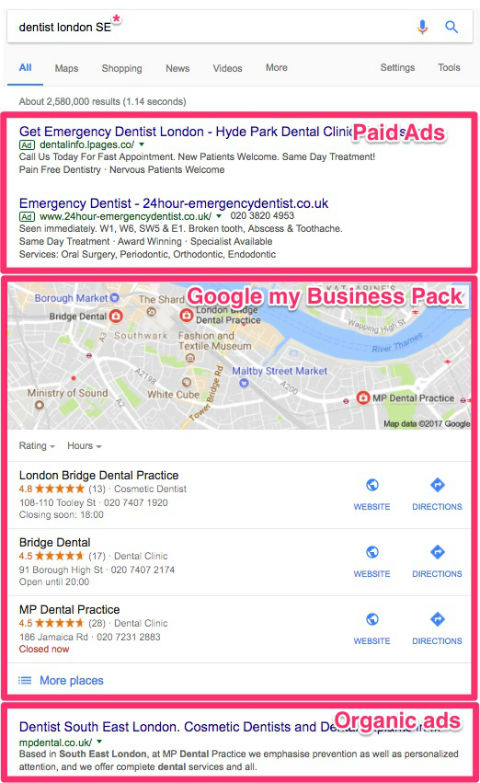 Imagine you have a local business, for instance, a dental clinic based in South East London, and you have worked on Local SEO (keep reading to find out how and where to do it).
A search by a user intended to find a dentist in South East London, the query could be:
Dentist in SE London (the user located wherever)
Dentist near London Bridge (the user located wherever)
Dentist near me (the user located in SE London)
Dentist (the user located in London SE) – Yes, Google could geolocalise the users based on their GPS, IP… but it won't always happen.
Once Google knows the user's location, the SERP could be like the picture on the right.
* The SERP may vary depending on where the users are geolocalised and the exact query they type, apart from their historical navigational and behavioural data. However, Google always tries to find specific location signals to show relevant results for a query. This SERP might also be influenced by the business sector and country.
What it ap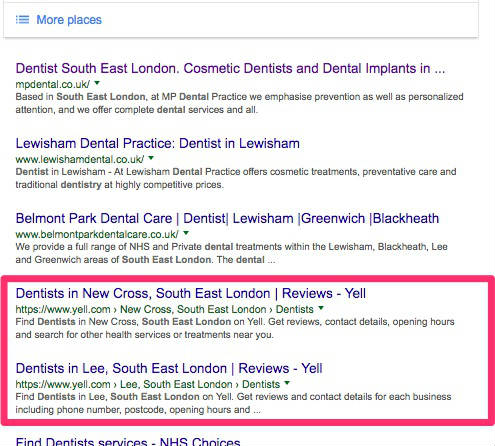 pears on the page below our screenshot is more organic listings followed by some more Paid Ads at the bottom. The rest of the organically ranked webpages on the first page of Google will include general directories like Yell, for instance, or perhaps other listings which are focusing on local businesses or in a specific sector.
So, depending on how good your local search engine optimisation is and the competition, your local business could appear in Google by:
Google AdWords (paid)
Google my Business (GMB) Pack (it could be paid)
Organic results from owned websites
Organic results from 3th party digital platforms (some of them paid)
Local SEO Marketing or how to rank a local business on Google
As we have seen, Local SEO (and SEO in general, by the way) may be no longer about ranking a website, but ranking a brand, a business or a product or service in a search engine. Furthermore, the more ads and pages ranking in Google (owned, paid or earned), the higher overall Click-Through-Rate you will get. This will definitely help you connect with your audience, which is the final goal.
Rank in Google AdWords
Although this article is more focused on organic rankings, I have to encourage you not to forget about Paid Search. So, you could be visible either in the typical AdWords placement or in the "Google My Business pack" (Local Search Ads).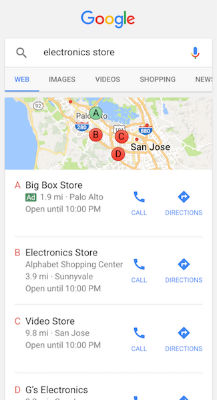 Then, we may need Paid Search to take full advantage of Google and to perform effective Search Engine Optimisation. Thus, with some effort, we could almost monopolise the first page of Google, and this is gold.
The way we target local intended searches on Google AdWords is pretty easy, basically we can segment by geographic locations (countries, cities, areas…) and/or include local terms in the Keywords, for example "London", "SE London" or "near me".
Google My Business, the local pack
The local pack might appears in Google results when a user introduces a local query and the root of these results is in Google my Business.
GMB is a free and easy-to-use tool for businesses and organisations to manage their online presence across Google, including Search and Maps. By verifying and editing your business information, you can both help customers to find you and tell them the story of your business. (Google dixit)
Google my Business can be a useful tool to interact with your clients and expand your presence in the search engine.
However, focusing only on GMB would probably be a mistake, because local search is more than a single tool when it comes to getting the maximum possible reach, and clients at the end. Besides, to rank in GMB is no longer that doable as it used to be, especially in some competitive sectors.
So, sign up to GMB and fill all of your business information accurately – Mind the NAP.
Besides, beg ask your clients (and friends) to write reviews and, of course, work hard to earn more from satisfied clients. Reviews could make the difference when it comes to getting a click.
Reviews from 3rd party pages such as Yelp, Facebook and even your own site could also be shown here. And no, it's not something you can set up as they are shown organically.
Apart from seeing GMB in search, working with this tool will make us visible in the Google Maps tool itself.

GMB Local Knowledge panel (luckily triggered by a query with your brand name or a similar one)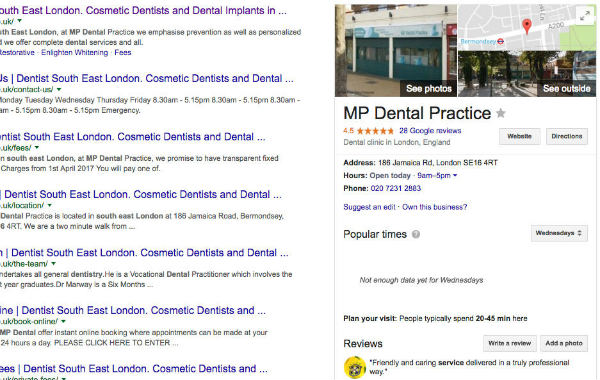 Tip
When you create your GMB account, you will set up a Google+ Local Business Page. If you already have it, remember duplicity. Given that you have it, set it up properly.
Check out the next page to learn how to rank organically in Google!


Pages: 1 2