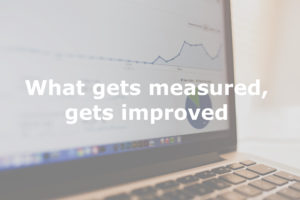 From audits to complete analytics strategies, we love helping companies leverage the power of data.
We believe in making data driven decision so we really understand the importance of great data. We make sure that you have correctly installed Google Analytics and understand what your data is telling you. We help you define goals for your business and measure the success of your marketing activities so that you know what works and what doesn't. This enables us to amend your marketing strategy accordingly to continuously improve results.
We know pretty much all there is to know when it comes to Google Analytics. We are also highly experience working with Google Tag Manager. We've implemented or re-implemented Analytics for all of our clients, incl. BWIN, Pottermore and National Geographic.
Read our case studies from Bestseller, Pottermore and National Geographic.
We offer a variety of services to help you get the most out of Google Analytics, incl.:
Analytics consultancy
Simple and advanced analytics implementation
Analytics audits
Google Analytics/Google Tag Manager training
Custom reporting
Conversion optimisation
It doesn't matter how large or small your business is – we are qualified to help you with your Google Analytics to make your website and marketing campaigns more effective.

Every member of our team is Google Analytics certified and we all have experience and expertise in implementing and analysing data for our clients.
Check out what our clients say:
"I would personally like to thank you, all of You, for offering great support and a very friendly acceptance of my, at times, limited knowledge. We have been very happy and satisfied with all your support on the Google Analytics set-up for our brand."

Dorte Tindahl, E-commerce Store Development and Support, Bestseller
---
What gets measured, gets improved. So don't wait, start making data driven decisions. Call or email our team:
Send Us an Email