Display advertising allows you to reach your target audience more accurately and in a more cost effective way than with traditional advertising channels like TV or press. Display ads can be one of the quickest ways to get your message seen by a large volume of potential customers.
Display advertising plays a crucial role in digital marketing, both for direct response and brand awareness campaigns.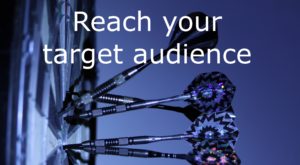 With display ads, targeting is key, and there are now more ways than ever to reach people relevant to your brand. There is a wide range of targeting options available for display campaigns, from the user's geographic location to the specific type of device being used and its operating system, from audience interests to how a user has previously interacted with your site.
Users can be targeted at different stages of the buying cycle, putting them into the start, middle or end of the conversion funnel. We also run remarketing campaigns which focus on more relevant, valuable prospects for your business in order to increase efficiency and conversions.
Read our case study where display advertising was part of the multichannel marketing campaign which achieved 600% ROI across 6 markets.
Strategy & Management
We take time to understand your business, goals, target audience, industry digital landscape and competition. We will determine where display advertising might fit into your digital marketing strategy and seek out the placements that will results in the best engagement and conversions. We use advanced targeting options to reach your target audience at the right place and time.
Display advertising is all about testing (e.g. placements, targeting options, calls-to-actions, creative, etc.) so we monitor, analyse and optimise campaigns regularly to ensure campaigns are reaching your target audience and are run in a cost effective way.
We report on the results regularly and we meet face-to-face at least on a quarterly basis. Your dedicated account manager is always just a phone call away to answer any questions you may have.

Every member of our team is Google Display Advertising certified with experience and expertise across a wide range of industries. We are also a Google Partner, so, you will get the highest quality support from us and you will be sure that your marketing campaigns will be of the highest quality, and your strategies will remain at the forefront of online advertising.
If you are looking to generate leads within your target audience or simply increase presence of your brand, then display advertising could be perfect for you.
---
Need help with your display advertising campaigns? Call or email our  team:
Send Us an Email