Going global with WBS
We manage digital marketing for global brands in over 30 countries across all continents. As an international digital marketing agency, we can help you build an international digital marketing strategy or promote your brand, products or services worldwide with SEO or online advertising.
International digital marketing strategy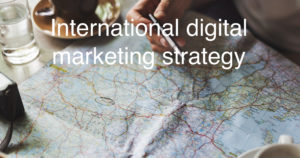 As a multinational team, we have a passion for creating digital strategies for international brands. Depending on your needs, our global strategy can consist of all the countries you have a presence in, or just a chosen few. As your target audience may behave differently in different markets, we perform our research and analysis per country. This ensures that we capture any local nuances and subtleties of language, which is hugely important when making an international, digital marketing strategy.
International online advertising
As an agency speaking 12 languages and running campaigns across all continents, over the years we've helped many international brands plan and execute international online advertising campaigns, incl. PPC, Facebook, YouTube, display, etc. We are sensitive to cultural differences and have broad experience and expertise in amending the strategies for local markets.
Our aim is to increase the ROI of your campaigns across all countries. We optimise them to ensure you receive the highest number of sales or leads for your budget in every single market.
We understand the complexity of running campaigns across multiple countries and we make it easy for you. Our clients enjoy working with a dedicated account manager as a single point of contact and benefit from full visibility on the results across all countries.
Read our case study in managing PPC campaigns across 22 countries.
International SEO
When your target audience is located around the world, you need to speak their language. You have to understand their thinking, what they are looking for and how they are searching in their local language.
It is imperative to have local knowledge and an understanding of the language to be able to do international SEO successfully. As an agency speaking 12 languages, over the years we've helped many international brands plan and execute international SEO strategies. We can advise on the best URL structure, implement 'hreflang' tag, localise all HTML elements or create a content strategy in different languages.
Yandex certified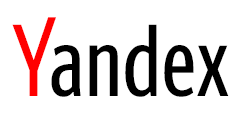 There are only 16 Yandex certified agencies in the UK, WBS being one of them and we have consistently delivered great results on Yandex, the most popular search engine in Russia. Read our Yandex case study.
Going global with your products or services? Call or email our team:
Send Us an Email