PPC (Pay-per-Click) improves online visibility, helping you meet your goals – whether it's increased traffic, leads, revenue or simply brand exposure.
We create highly effective campaigns to help achieve your business goals. Our aim is to make the most of your budget, and continuously work to drive down click costs, refine the targeting and deliver ROI.
We have a unique approach to PPC, combining open communication, transparency, flexibility and data driven campaign management. Every member of our team is Google AdWords certified with experience and expertise across a wide range of industries and search engines, incl. Google, Yandex, Bing and Seznam.

We are also a Google Partner so you will get the highest quality support from us and you will be sure that your marketing campaigns will be of the highest quality and your strategies will remain at the forefront of online advertising.
PPC Strategy
We take time to understand your business, goals, target audience, industry digital landscape and competition. This information helps us to shape your PPC strategy – whether it's selecting the right keywords, campaign objectives or recommending a budget. We always start collaboration with a face-to-face meeting (1, 2 or 3 if needed).
We spend time on the research, focusing not only on the high traffic keywords but those that are most likely to lead business to you. We build campaigns with the main goals in mind to make sure that we deliver outstanding results. We listen to your feedback and amend the strategy where necessary. We also make sure that all tracking is in place so we can report on all KPIs.
PPC Campaign management
We monitor and optimise campaigns daily to deliver the best possible results. We constantly test and optimise to get the most out of your investment. We report on the results regularly, incl. information on main KPIs and recommendations for improving campaigns going forward. We meet face-to-face at least on a quarterly basis. Your dedicated account manager is always just a phone call away to answer any questions you may have.
Our clients see on-going improvements for their investment and some of them have been working with us from day the day were established in 2010.
Check what our clients say here.
Multilingual PPC management
As an agency speaking 12 languages and running campaigns across all continents, over the years we've helped many international brands plan and execute international PPC campaigns.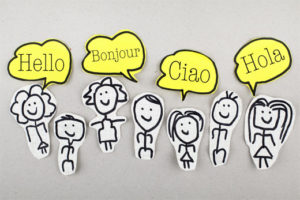 We are sensitive to cultural differences and have broad experience and expertise in amending the strategies for local markets.
Our aim is to increase the ROI of your campaigns across all countries. We optimise them to ensure you receive the highest number of sales or leads for your budget in every single market.
We understand the complexity of running campaigns across multiple countries and we make it easy for you. Our clients enjoy working with a dedicated account manager as a single point of contact and benefit from full visibility on the results across all countries.
Read our case study in managing PPC campaigns across 22 countries.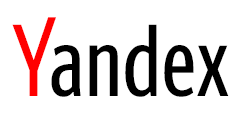 There are only 16 Yandex certified agencies in the UK, WBS being one of them and we have consistently delivered great results on Yandex, the most popular search engine in Russia. Read our Yandex case study.
PPC review
If you are running your PPC activities in-house or via an external agency but not seeing the results you'd hoped for, request for free PPC review here.
Our Senior Digital Marketing Managers will review your campaigns, auditing your current setup and performance, in detail, in order to identify areas for improvement, ensuring you are spending your budget as effectively as possible.
We've helped many clients achieve great results in PPC. On average, we deliver: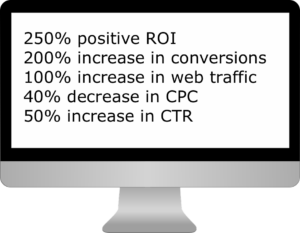 ---
Your customers are already out there looking for you. Call or email our consultancy team and we will make sure that they can find you:
Send Us an Email