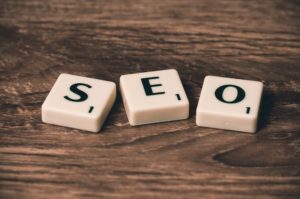 SEO isn't just about ranking first on Google, it's about connecting and building a relationship with your potential customers…WBS can help you with that.
A solid SEO strategy combines technical, content and authority optimisation. At WBS we can take care of all these elements to ensure that your website ranks well in SERPs, drives quality traffic to your site and generates leads, conversions and sales.
We specialise in topical targeting, on-page optimisation, technical audits and content strategies. Our team keeps up with every innovation, from Google algorithm updates to SERP enhancements and social integration, to make sure they are incorporated into your SEO plan.
What our clients say:
"Over the pst 15 months, WBS has supported Medtronic in various facets of digital marketing, including the development of a digital marketing strategy, implementing a content strategy, SEO on-site optimisation, and implementing web analytics. The WBS team have an exceptional level of digital knowledge and much relevant experience within our healthcare industry. They are proactive, dedicated and very responsive, and always deliver on-time, also with very tight deadlines. I rely upon their expertise and I know I can depend on them."

Aurelia Sage, Digital Project Manager EMEA, Medtronic – Diabetes Service and Solutions
Technical SEO
There is no getting around it. There is a long list of technical issues that influence how search engine spiders crawl, understand and index your site. Therefore, it's important to have all technical elements in place.
We start by conducting a technical audit, diagnosing your site's problems and identifying how overall performance can be improved. We then implement and/or work with your technical team to implement the solution. Checking and following up on all of the audit's findings to ensure that implementation was seamless and that all of the recommended changes continue to be effective.
On-page SEO & content marketing 
Once your site's technical issues are solved, we dive into your content. We analyse every corner of your site to make sure that all content is optimised for search and user experience, including core pages, blog, FAQ section, etc.
Our end goal is not to just to optimise the content on your site. Good content marketing will bring your business more web traffic, better quality leads, increased brand awareness and customer loyalty. Our content strategy focuses on deep topic and keyword research, focusing on your target audience and creating content around what they are looking for and need. We even analyse your competitors to identify opportunities for improvement. The aim of a content strategy is to develop user-focused content that potential customers want to engage with, link to, share and talk about.
Read our case study in creating a content strategy for global brand from healthcare industry.
Off-site SEO 
Aside from optimising pages on the site, it is also important to build the site authority. There are many off-site SEO strategies and we work closely with you on creating the best off-site SEO strategy for your brand.
Local SEO
If you have a local business, you can grow it and attract more customers using local SEO strategies. From optimising the site for local searches, content creation, local landing pages, setting up Google My Business page through local off-site link building, we have the experience and expertise to do this for you.
International SEO
When your target audience is located around the world, you need to speak their language. You have to understand their thinking, what they are looking for and how they are searching in their local language.
It is imperative to have local knowledge and an understanding of the language to be able to do international SEO successfully. As an agency speaking 12 languages, over the years we've helped many international brands plan and execute international SEO strategies. We can advise on the best URL structure, implement 'hreflang' tag, localise all HTML elements or create a content strategy in different languages.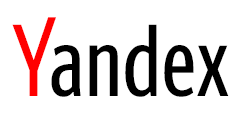 There are only 16 Yandex certified agencies in the UK, WBS being one of them, so we can also help you optimise your site for the Russian market.
We've helped many clients rank well and drive SEO traffic to their site. On average, we deliver:
---