Getting and building backlinks (links to your page) to your website isn't easy, this is fairly known, but backlinks are in the Top 2 ranking signals in Google´s search algorithm, together with content. Its importance to your SEO performance is beyond doubt, so, you may want Link Building to be a prominent part of your SEO strategy.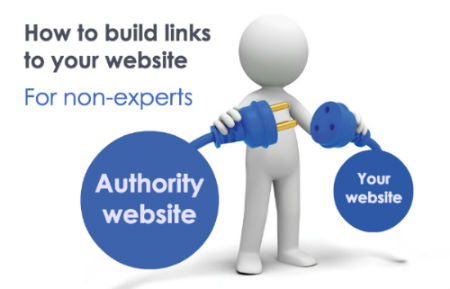 What are backlinks?
Website´s Backlinks (also called "inbound links") are these links that point to your website from other websites (an incoming link from another site). An easy one. They can be placed in many parts of a page, like a piece of text (anchor text), a banner, a picture…
Why are backlinks important?
We saw its importance for your rankings in Search Engines. This means that a good number of quality inbound links from relevant domains pointing to your site will be a signal to Google about the quality, relevance, and authority of your content and pages. The more competitive your market and the stronger in Google your competition is, the more backlinks you will need to overtake them.
Besides that, inbound links also mean traffic to your page. Usually, relevant traffic too provided they've come from relevant websites, and relevant visits are more likely to end up in a conversion. And we all love conversions, don't we?
What is link building?
Link building is an SEO off page strategy to get or build backlinks to your page from other websites.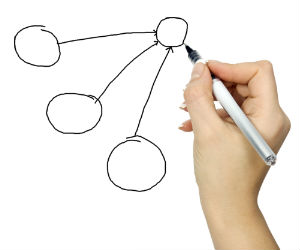 Unfortunately, building links could be too technical and time consuming an activity to be done by someone who is not an SEO Expert. Furthermore, it can be harmful or useless for your rankings if you run tactics not permitted by Google´s guidelines. However, there are some link building tactics (mostly link earning) that could also be done by a company's Marketing Team, sometimes alone and sometimes supported by an SEO specialist.
What kind of links should I get?
Roughly
The ideal backlink should come from a highly authoritative and trustful site, relevant to our business, from our area of activity (gurus are welcome) and in our targeted language. The link should be placed in the middle of a piece of text with a subject related to our linked page as an example or extension of the topic.
The link, per se, should be placed in a keyword relevant to us (anchor text) and marked as "dofollow" (a sign to Google).
But as we don't want to Google thinks we are trying to cheat its algorithm (actually we don't have to cheat it), the backlink profile should look (be) natural, as if there was no strategy underneath it. You should aim to have a mix of different kinds of links from a variety of sources.
In an ideal scenario, we wouldn't need any of the following link building tactics, we simply create great content. Then, the ideal backlink profile should come from several different domains, mostly from relevant websites (but also from low authority domains), either to our activity or to our targeted language, country or region, city… The link should come from different placements, via different anchor texts and marked with either "dofollow" and "nofollow".
15+ Link Building tips for beginners
You may want to perform some of the following link building tactics or methods if you want to get quality incoming links to your website (sometimes to get free backlinks), and nice traffic. Here you have a some Link Building ideas for someone who's not an SEO expert.
Create and promote content
This is clearly the main one, original and quality content is a potentially great source of backlinks, mainly if your content is SEO optimised.
So, you may want to:
Frequently create articles that may interest your audience (not just about your products/services/company). You may want not only to inform but also to answer questions you know your audience does.
Create original quality images
Create guides, tutorials, infographics, videos…
– Share them
– Use your multimedia content in your blog and guest posts
Guest posts on theme-related websites
Contact the webmasters of webpages related to yours and offer to send them a quality article that might interest their audience if it were published on their site. Be sure to place a link pointing to a related page of your website in the article.
Comments on theme-related blogs
Pick one point from the post that's relevant to your link and expand and enrich the article. Naturally place your link in the text as a way to expand their article.
Events exhibition
Attend events suitable for your business as an exhibitor and you might get links from different sources, such as:
Event organisers
Event attendants
Press / Bloggers
Events coverage
Talk about events related to your sector that you are attending or exhibiting at, cover it before it happens and update after your attendance.
Speak at Events and Meetups
Not only would speakers be linked from the host's website, but possibly attendants too.
Interview a Thought Leader or Get Interviewed
Look for sites that interview people from your niche and volunteer for participation. Ask for a link.
Interview one and ask them to link to the interview's page on your site (or the reverse, putting the interview on their site and linking to yours)
Look for mentions without a link
Scour the web for online mentions without links and ask for the link.
Do Favours and Jobs, Ask for Links in Return
"Hey, could you link to my page in exchange?" 😉
Recycle your content
Squeeze all the potential out of your best performing content by (e.g.) :
– Converting them to PDFs and uploading them to platforms like SCRIBD
– Creating videos and posting them on Youtube
– Converting them into checklists
…
And link back to the original source.
Allow comments and questions
… either on your product/service pages, your blog posts or on a specific page on your site. Then, interact and engage with your users. New and relevant content will be created collaboratively, worthy of being indexed by Google and linked by your audience.
Create and promote contests
Use your website and your Social Media channels. Creativity is important, but not as important as engagement.
Become a sponsor
It would be interesting not only for the brand awareness but also because they could link to your page.
Be part of organisations
Enrol your company in organisations, preferably related to your business. You will appear in their listings with links and visits to your webpage.
Create a quiz
… and encourage your audience to share the results. People love to show their achievements and it could mean an inbound link to your site .
Win awards
It would give you brand awareness and maybe some links from the organiser and other 3rd party websites.
Conclusion
Although link building can be a technical and specialised task, there are some tactics that could be performed by you as a company owner or by your marketing team. Though you might just need the support of an SEO expert.
You should "just" create relevant and quality content and promote it via the many available sources and channels, connect and engage with your audience (Do you know who your audience is and how to reach your audience?)
Most of the tactics seen are, what is known as link earning, and they follow the idea of the right content will get links without (barely) any effort after its creation.
And a suggestion to end with, just in case you didn't already know: do not buy links, it is fully against Google's SEO guidelines. The more natural are your inbound links, the better.
Juan Álvarez
0203 766 0853
Send Us an Email